Second day of Vitoria Stone Fair: busy stands and international buyers
Published in 09/06/2018 - 18:14
The corridors of the International Marble and Granite Fair - Vitoria Stone Fair | Marmomac Latin America 2018 were very busy this Friday (08). With events taking place simultaneously in various booths, the visitors, buyers and representatives of companies and entities of the sector were able to take advantage of the business environment to learn about new materials and strengthen partnerships.
The spaces of the Brazilian Stones Original Design and Stone Collection exhibitions continued to delight visitors, including pre-presidential candidate Geraldo Alckmin and Governor Paulo Hartung.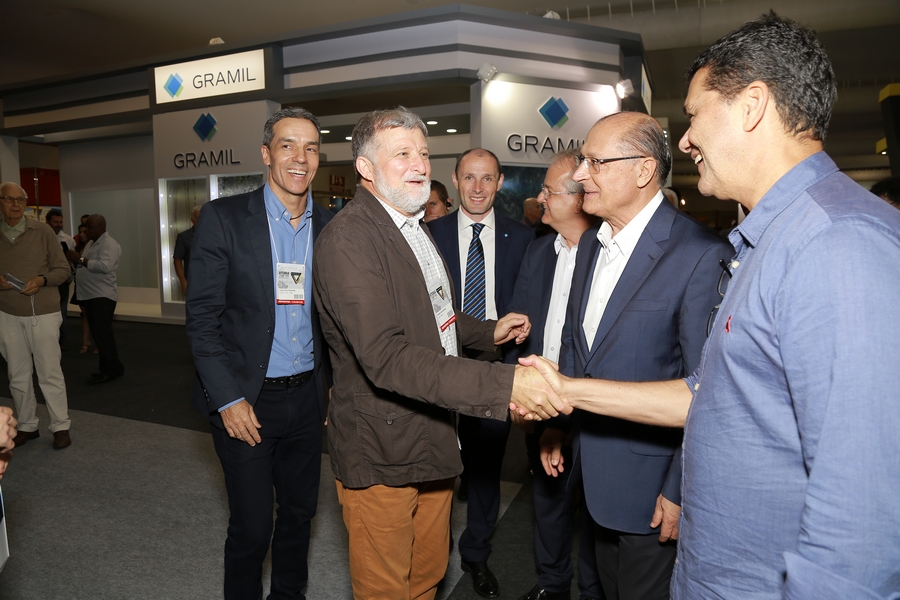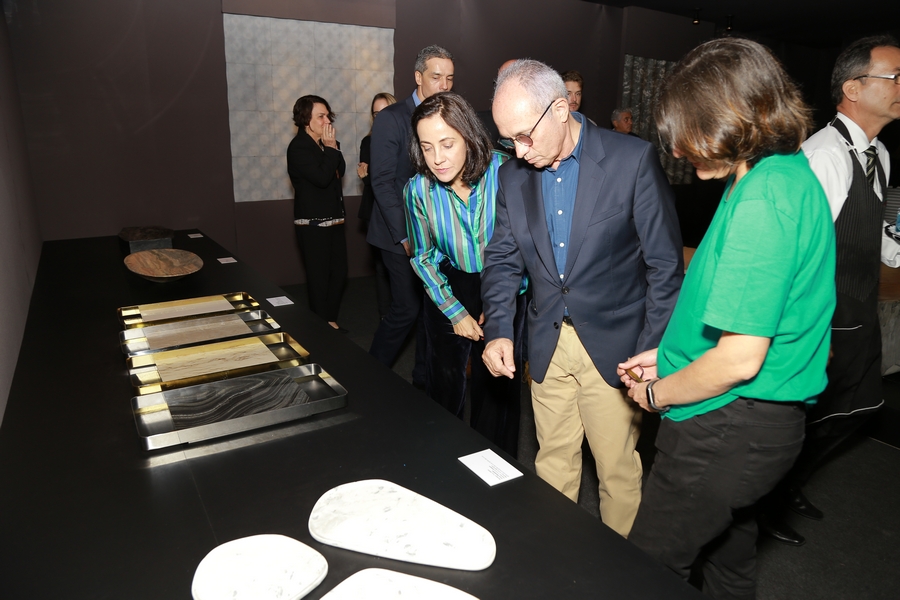 Within the exhibition area, large companies of the sector received guests to celebrate their innovations. At Brasigran´s booth, Renata Malenza prepared a reception that was attended by the renowned designers Jader Almeida and Ronaldo Barbosa, responsible for the elaboration of pieces with materials from the company for the exhibition organized by Abirochas at the entrance of the fair.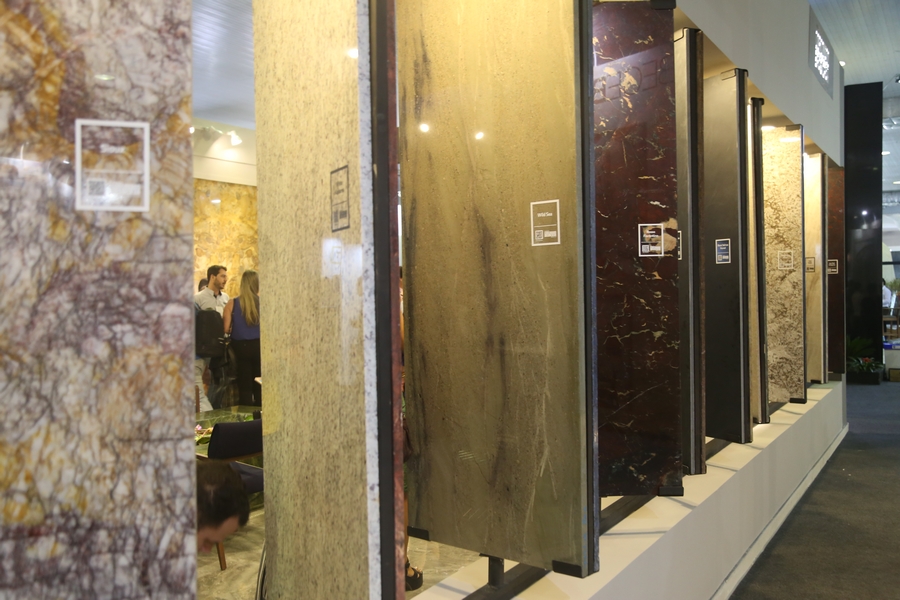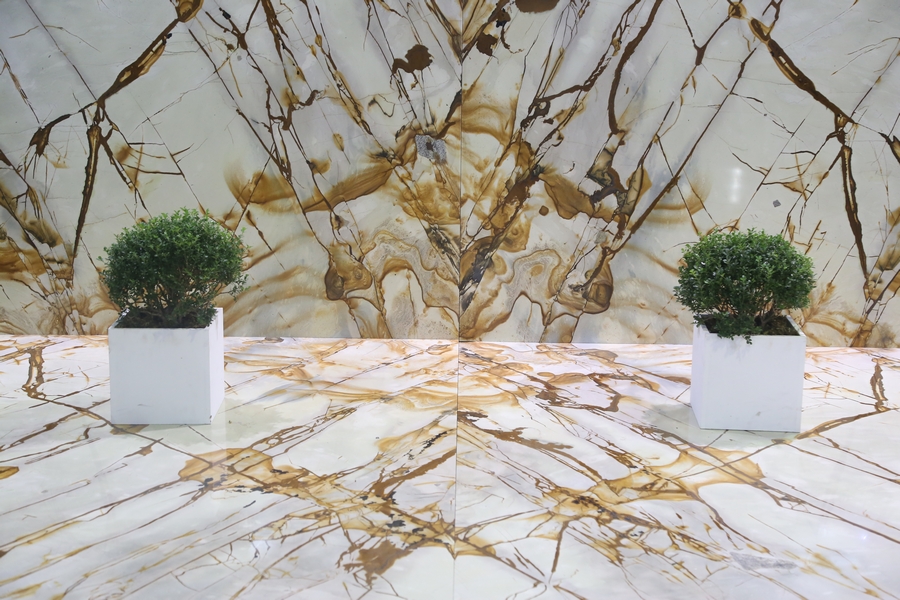 On the other side of Hall 2, Otimar Scaramussa, from Super Clássico, welcomed buyers with the modern array of stones on their booth, which has a pool! "We are in the Vitoria Stone Fair since the first edition, and this space is very important for us. Innovation and technology are needed but we need to have this place to show what we are doing", said the businessman.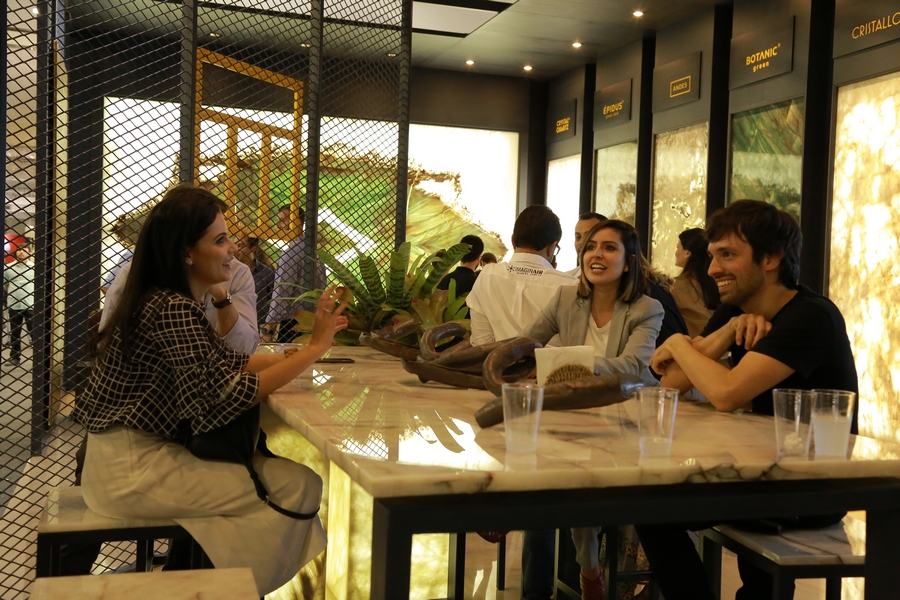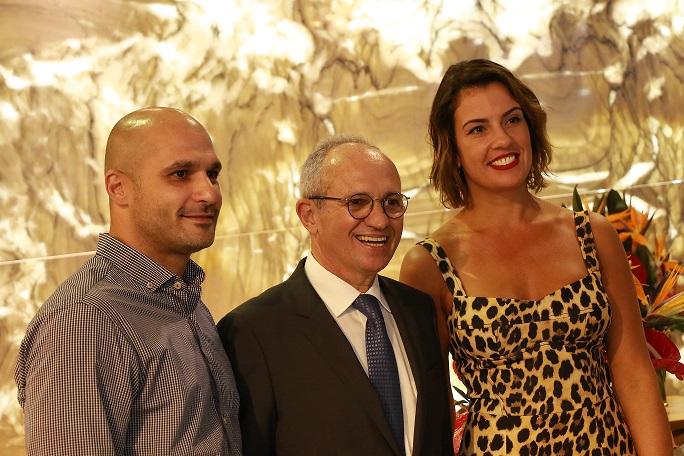 International buyers of the Buyers Club project strolled through the fair during the first two days, delighted with the Brazilian stones. Mexican Domingo Ojeda visited the event for the first time, and said he was very pleased with the variety of materials he found during the Fair: "Brazilian materials have colors and textures that are not found anywhere else in the world".
---
More news: