Presentation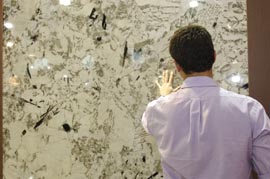 Vitória Stone Fair | Marmomacc Latin America is a reference in Brazil and in the Americas, in the ornamental stone sector, and is among the four major world fairs, bringing together every year some of the largest producers of stones and exotic materials of the world.
In February 2015, the fair brought together 420 exhibitors, 126 from countries such as Turkey, Italy, Argentina, Canada, Portugal, China, India, Oman and others. With a variety of exposed materials, ranging from marble, slate, quartzite to the flashy super exotic granites and translucent stones, the fair has showed the exuberance and strength of Brazil in the ornamental stone segment.
There were over 24,700 visitors during the four-day event. From the international audience, 25% were from the United States, currently the main consumer country of Brazilian ornamental stones; followed by Italy with 14%, and Chinese, 6%. Other highlights were the presence of Mexico visitors, with 5.5%, and Venezuela, with 5%.
For the 2016 edition, the event is preparing to bring in more business opportunities through initiatives such as the project "Buyers Club", encouraging the coming of buyers from countries predominantly importers, such as the United States and Canada and new markets, especially the Latin America and Central America.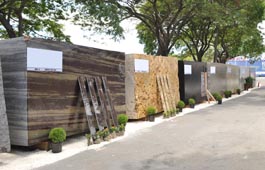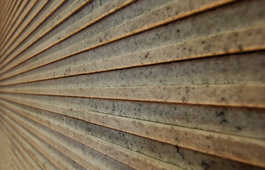 Vitória Stone Fair 2016 will also feature a Technical Program, in the project "Design & Rochas", specially created for architects, designers and specifiers in Brazil and abroad, showing the applicability of different materials in architecture, in addition to visiting the industries of the sector and visiting to the rock quarries.
The event is a promotion of Sindirochas and Cetemag, realization of Milanez & Milaneze, in partnership with Verona Fiere Group. It counts with the institutional support of the Government of the State of Espírito Santo, Findes System, CNI, Sebrae, Abirochas, Centrorochas, CBIC, Sinduscon, CAU / ES, MIA - Marble Institute of America.